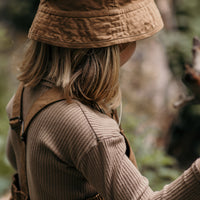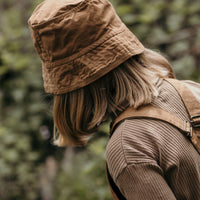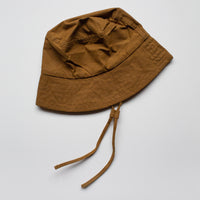 THE RAIN HAT - HAZELNUT
Perfect for Forest School, windy days, and cozy evening bonfires, The Rain Bonnet is lovingly made using 100% organic cotton, finished with a water-resistant and wind-proof wax. This breathable, non-toxic fabric will keep your children comfortable and protected from the elements without any use of plastic.
Made in Portugal with fabric originally crafted for sailors on the Scottish seas, this organic cotton with waxed finish is lightweight and adjusts to ambient temperature, becoming softer and more breathable when it's warm and more protective in wind, rain, and cooler weather. Mindfully made with a structured brim, The Rain Bonnet keeps little faces protected come rain or shine.
100% organic cotton with waxed finish