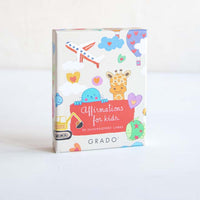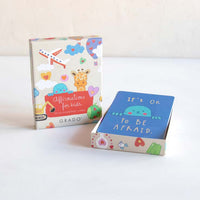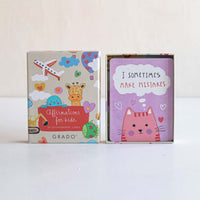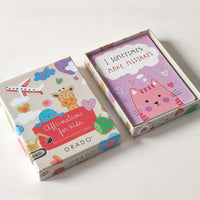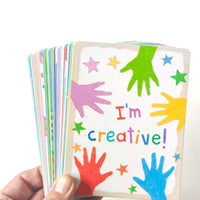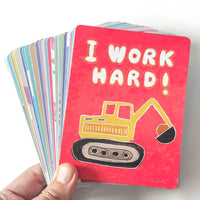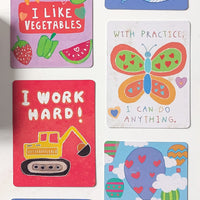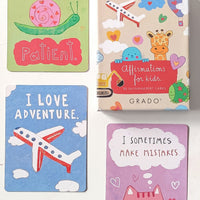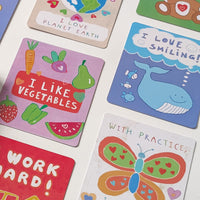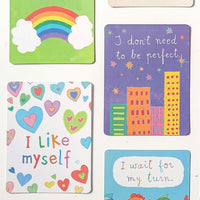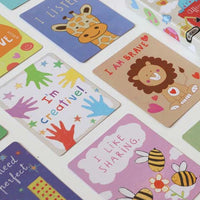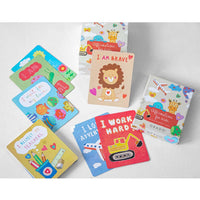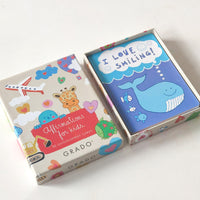 AFFIRMATION CARDS FOR KIDS
30 flashcards designed to teach beginning mindfulness skills to children and to enhance family connection. Handmade illustrations and easy-to-read affirmations for kids 3-8 years old.

With these beautifully illustrated cards, you can help your child build a positive self-image, encourage good habits, and teach values. Whether you are a parent, teacher, counselor, or school-based therapist, these cards are for anyone who wants to help the children in their lives grow in resilience, strengthen their coping skills, and process emotions.

 Each card contains a short, beautiful quotation that the recipient can use as a daily affirmation. Handmade illustrations and original, colorful content make the deck of cards an ideal gift for kids of all ages.

 Kids are being exposed to a growing number of stressors every day. Helping children learn to be present in the moment is one of the best things you can do for them! Kids can learn to use mindfulness skills to help them feel calm and focused, even when stressed. Help your little ones to have a positive outlook on life.

Daily affirmations from this collection are a great way to build confidence and self-esteem while reinforcing good habits and encouraging mindfulness. Each card features an original, colorful illustration and is written in an uplifting tone that's fun and age-appropriate!