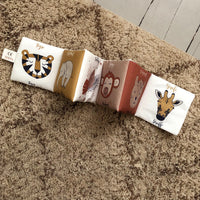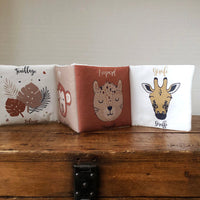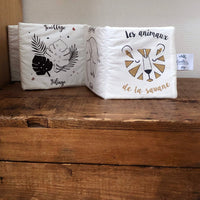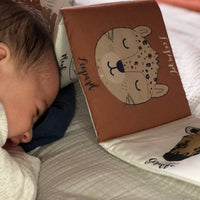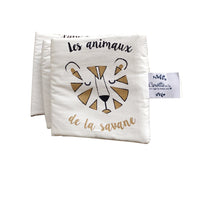 SAVANNAH ANIMALS SOFT BOOK
Is baby dreaming of exploring the world? The awakening book Animals of the Savannah made of fabric will attract all his attention thanks to his animal illustrations.
On one side a colorful version and on the other a more contrasting black & white version for the first months of baby.
So many visual and tactile discoveries for game periods. Its soft fabric, printed with Oekotex water-based inks, and its 6-page accordion shape makes it easy for baby to catch it to follow him on all his adventures.
Dimensions: 90cm (d) x 20cm (h)
Composition: 100% cotton poplin guaranteed GOTS
100% Polyester Thick Wadding
Materials: GOTS organic cotton - 100% polyester filling wadding Cruelty free
• Made in France
• Weight: 5.3 oz
• Packaging: Recyclable and Plastic-free
• Product Materials: Organic
• Production: Sustainably sourced