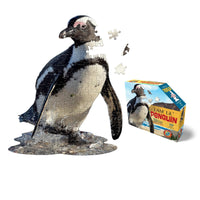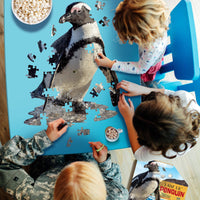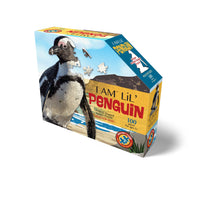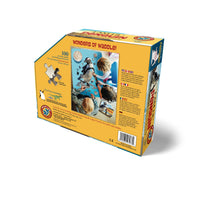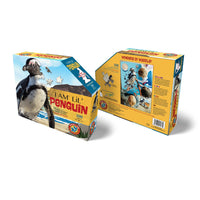 I AM LIL PENGUIN PUZZLE
Wonder of Waddle! Unique, animal-shaped, 100-piece jigsaw puzzle for ages 5 and up. Poster-sized when completed. Puzzle pieces are oversized for easy handling.
Each puzzle comes with an educational Fun Facts insert. On one side is a fold-out puzzle image to hang as a poster or use as a reference. On the flipside is a wealth of amazing facts. Did you know, for instance, that the iconic black & white coloring of a penguin is for camouflage? When swimming and viewed from above, their black back feathers blend into the darkness of the ocean water. When viewed from below, their white belly is disguised by the bright ocean surface.
Content: 100 pieces

Finished size: 30" x 25" (poster-sized)

Unique-shaped border

High gloss, photo-realistic animal image

Large pieces are sized just right for small hands to hold and manipulate!

Packaged in a sealed poly bag and tamperproof box. Dust-free.

Dimension - 9.5" x 11.5" x 3"