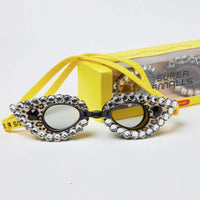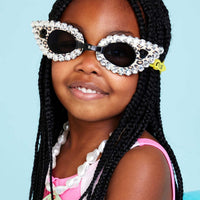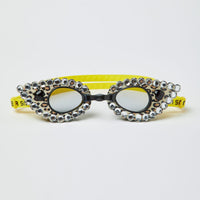 BORN TO BE WILD GOGGLES
Unleash Your Wild Side!
Take your maximalist style from the runway to the pool party! The Born to Be Wild Goggles feature leopard print frames with SUPER sparkly black & white gems. Their watertight seal and comfy, adjustable straps make them the perfect underwater accessory for jumping into the pool with confidence and cool. Time to swim fast, like the spotted leopard fish!
*Small parts, not intended for children under 3 years