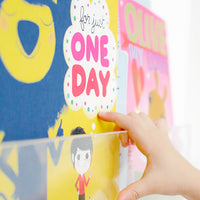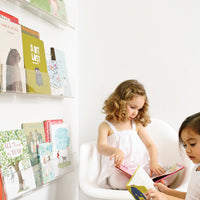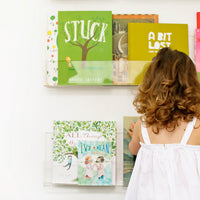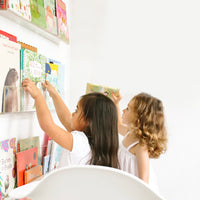 BOOKSEE SHELF SET
*Shipping available to the 48 contiguous US states ONLY
Designed with safety in mind: The Booksee uses a slim profile to reduce the chances of bumps and knocks that often occur with protruding shelves; perfect for aligning next to or just above a sleeping space.
Sturdy quality: Booksee shelves made from a quality, thick, clear acrylic and the high lip at the front ensures your kids' books stay on the shelves and don't fall forward or off!
Adaptable display: The clear acrylic and open ends of the Booksee shelves means that when placed side by side, the point where one Booksee shelf meets another is barely noticeable once the books are placed on the shelves. Choose to align multiple Booksee shelves side by side or one above the other. Or fill an entire wall with the Booksee shelves to the delight of young readers!
Note: The Booksee is only sold as a set of two shelves.
Installation: Simply fasten to any wall using the series of pre-drilled holes on the back panel of each shelf (these are not visible in product pictures). These drill holes are suitable for use on stud walls and are not visible once the books are placed on the shelves. Please note that fixings are NOT included with each set as each application may be different.
Dimensions:
H 8.6" (220 mm) W 35.4" (900 mm) L 2.75" (70 mm)
Weight: 12.1 lbs
Includes a set of (2) Booksee shelves, installation fixings not included
The Booksee shelf set is another great example of clearly modern design brought to you by Ubabub, now available for families in America! This bookshelf set allows you to store your children's books neatly away while displaying their beautiful covers in a decorative way. Better still, your kids can now clearly see and be inspired to choose their own books.