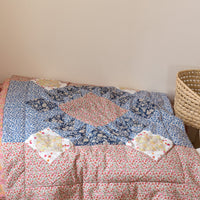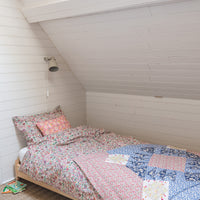 ANEKA PLAID - MULTICOLOR PATCHWORK
THIS ITEM IS FOR IN-STORE PICK UP ONLY!
Almost like a collector's item, this patchwork plaid brings extra soul into your home or your garden this summer. The assembly of Indian patterns made with a meticulous sewing technique from our grandmothers will reveal your love for craftsmanship.
For the sake of details:
Fluffy plaid.
Cotton wool padding.
One patchwork side and one floral print side.
S : 120x90cm / 47.2x35.4 inches
100% Cotton