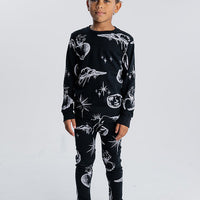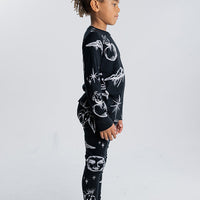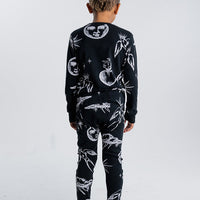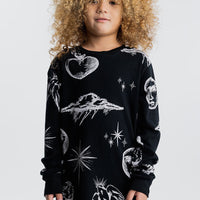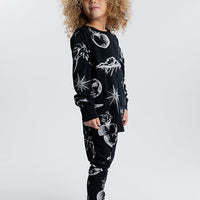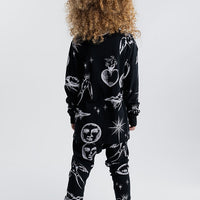 ALL INKED LOUNGEWEAR SET
This two piece set is ready to make a big, bold, inky statement at any sleepover. Peep the flaming hearts, radiating stars, soaring songbirds, stormy clouds, and big old moon faces taking over this super sleek black fine rib loungewear set. It lets boys & girls chill out in total relaxation with a long sleeve t-shirt & bottom with shell fabric cuffs plus a soft waistband for maximum comfort. Worn together or separately, this cozy two piece is perfect for attending the hottest slumber parties or just playing around the house.
100% Cotton
Signature Nununu scent infused.